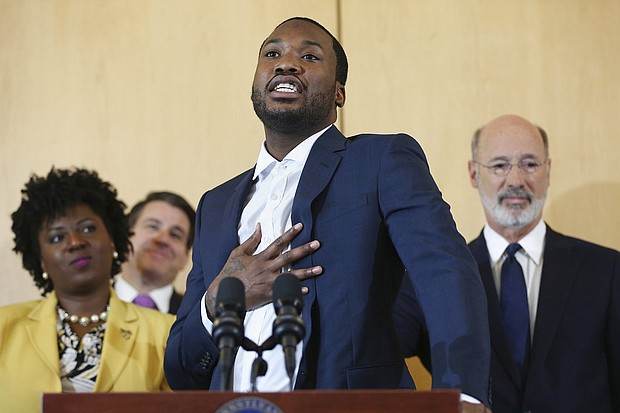 Rapper Meek Mill speaks during a news conference promoting Gov. Tom Wolf's proposals to reform the criminal justice system at the National Constitution Center in Philadelphia on Thursday, May 3, 2018. Wolf, Mill and several state legislators spoke in favor of reforms. (Tim Tai/The Philadelphia Inquirer via AP)
Stories this photo appears in:

Just one week after a court ordered his immediate release from prison, Philadelphia-born rapper Meek Mill joined Pennsylvania's governor on Thursday in calling on state lawmakers to enact criminal justice reforms.