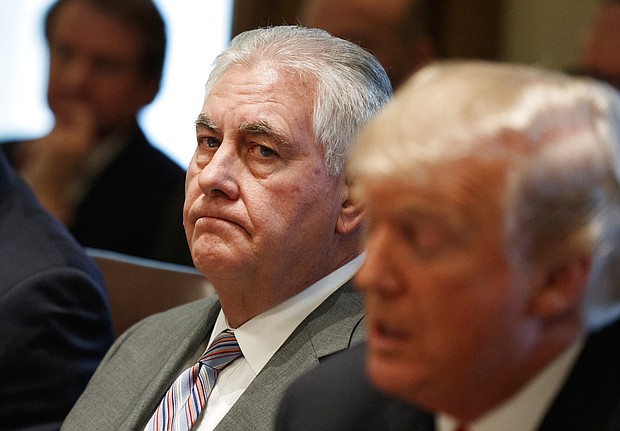 In this Jan. 10, 2018 file photo, Secretary of State Rex Tillerson listens as President Donald Trump speaks during a cabinet meeting at the White House in Washington. Tillerson is out as secretary of state. Trump tweeted this morning that he's naming CIA director Mike Pompeo to replace him. (AP Photo/Evan Vucci)
Stories this photo appears in:

President Donald Trump unceremoniously dumped Secretary of State Rex Tillerson on Tuesday — via Twitter — and picked CIA Director Mike Pompeo to shift from America's spy chief to its top diplomat. The abrupt announcement ended the turbulent tenure of the man who reportedly called the president a "moron" but wanted to stay, and deepened the disarray in the Trump administration.