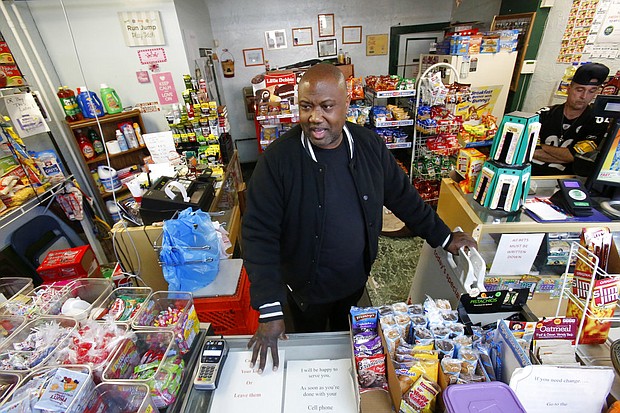 In this Feb. 26, 2018, file photo, Carl Lewis in his market in Rankin, Pa. About half of Lewis' customers pay with benefits from the federal Supplemental Nutrition Assistance Program, so the government's proposal to replace the debit card-type program with a pre-assembled box of shelf-stable goods delivered to recipients worries him and other grocery operators in poor areas. (AP Photo/Gene J. Puskar, File)
Stories this photo appears in:

Hawaii's food stamp administrator says he was stunned when he first heard that the U.S. Agriculture Department wanted to replace some cash benefits with a pre-assembled package of shelf-stable goods. That changed quickly to frustration, befuddlement and serious concern.