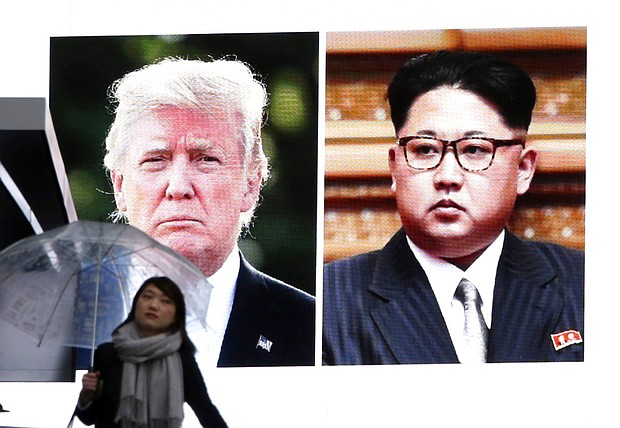 A woman walks by a huge screen showing U.S. President Donald Trump, left, and North Korea's leader Kim Jong Un, in Tokyo, Friday, March 9, 2018. After months of trading insults and threats of nuclear annihilation, Trump agreed to meet with Kim by the end of May to negotiate an end to Pyongyang's nuclear weapons program, South Korean and U.S. officials said Thursday. (AP Photo/Koji Sasahara)
Stories this photo appears in:
North Korean dictator Kim Jong Un and President Donald Trump plan to meet in May for nuclear disarmament talks, a whiplash development that would put two leaders who've repeatedly insulted, threatened and dismissed each other in the same room, possibly in the North Korean capital of Pyongyang.