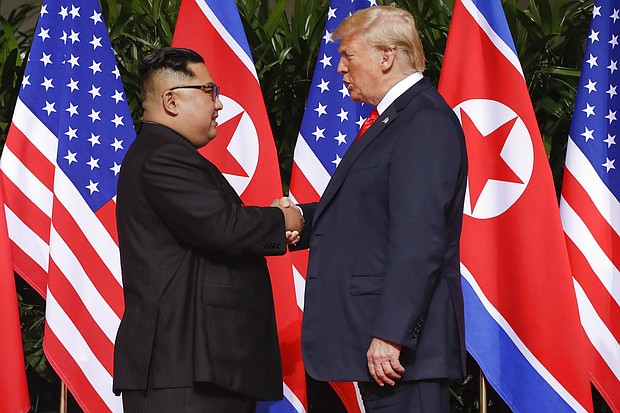 U.S. President Donald Trump shakes hands with North Korea leader Kim Jong Un at the Capella resort on Sentosa Island Tuesday, June 12, 2018 in Singapore. (AP Photo/Evan Vucci)
Stories this photo appears in:

Donald Trump approached from the right, striding down the long portico at the colonial-era Singapore resort. Kim Jong Un, dressed in his familiar Mao suit, emerged from the left. They met in the middle, on a red carpet, dozens of cameras recording their every move as the world watched.