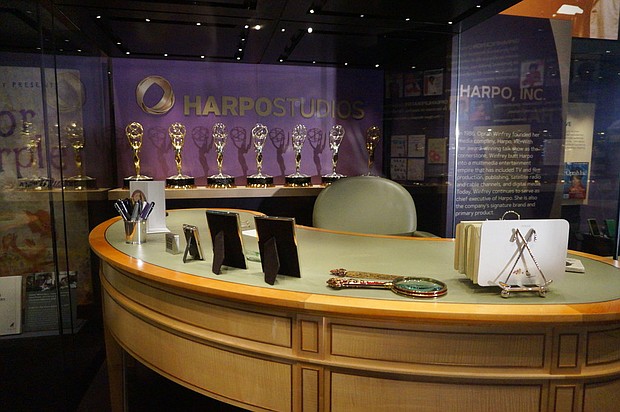 The desk Oprah Winfrey sat behind during The Oprah Winfrey Show is shown displayed in front of 7 Emmy Awards at the National Museum of African American History and Culture, Wednesday, June 6, 2018 in Washington as part of the "Watching Oprah: The Oprah Winfrey Show and American Culture," exhibit on display through June 2019. (AP Photo/Beatrice Jin)
Stories this photo appears in:
One of the most recognizable openings in television history blares on a video screen: "I'm Oprah Winfrey, and welcome to The Oprah Winfrey Show!" The crowd goes wild. At the center of it all, a dancing young Oprah.