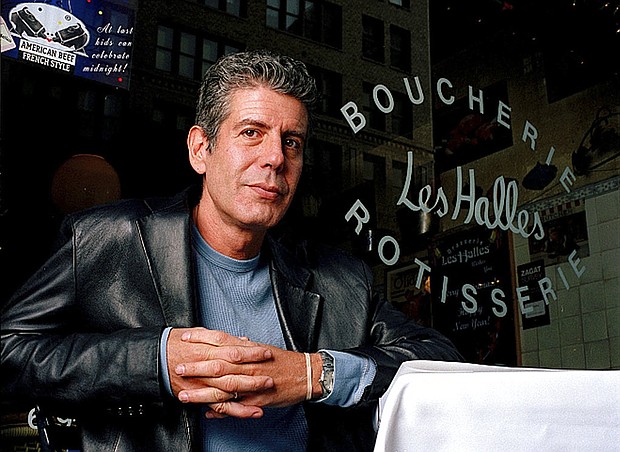 This Dec. 19, 2001 file photo shows Anthony Bourdain, the owner and chef of Les Halles restaurant, sitting at one of the tables in New York. On Friday, June 8, 2018, Bourdain was found dead in his hotel room in France, while working on his CNN series on culinary traditions around the world. (AP Photo/Jim Cooper,File)
Stories this photo appears in:

Anthony Bourdain's culinary passions went far beyond the cuisine he put on a plate. He also was committed to the immigrant workers who toil in his and other kitchens throughout the restaurant industry.