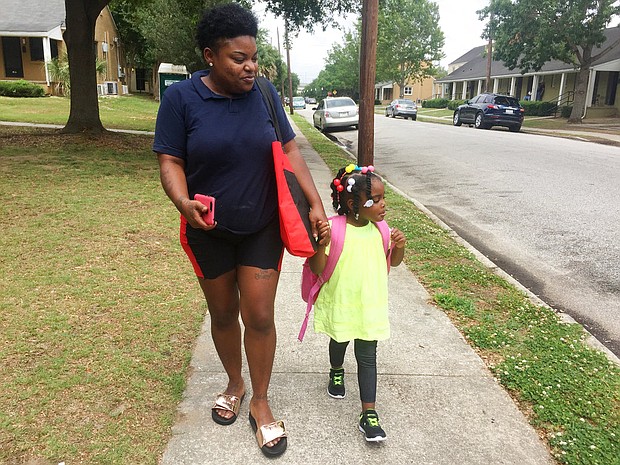 In this May 17, 2018 photo, Shannon Brown, 29, walks with her four-year-old daughter, Sai-Mya, in Charleston, S.C. Brown lives in public housing and could face a steep increase under a HUD proposal that would raise rents for millions of low-income individuals and families. (AP Photo/Juliet Linderman)
Stories this photo appears in:
Housing Secretary Ben Carson says his latest proposal to raise rents would mean a path toward self-sufficiency for millions of low-income households across the United States by pushing more people to find work. For Ebony Morris and her four small children, it could mean homelessness.