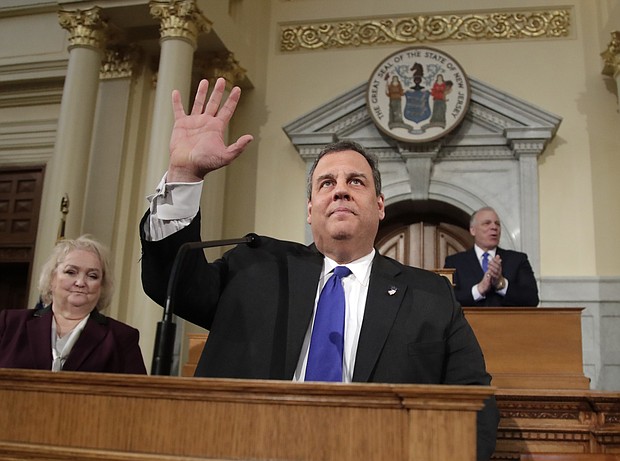 New Jersey Gov. Chris Christie waves to lawmakers before delivering his final state of the state address at the Statehouse in Trenton, N.J., Tuesday, Jan. 9, 2018. (AP Photo/Julio Cortez)
Stories this photo appears in:

Former New Jersey Gov. Chris Christie has started a new chapter in his post-political life.

Outgoing Gov. Chris Christie said Tuesday that New Jersey needed "tough and plain-spoken leadership" when he took office eight years ago and he delivered it, pulling the state from "the brink of financial ruin" by confronting problems leaders of both parties had ignored for decades.