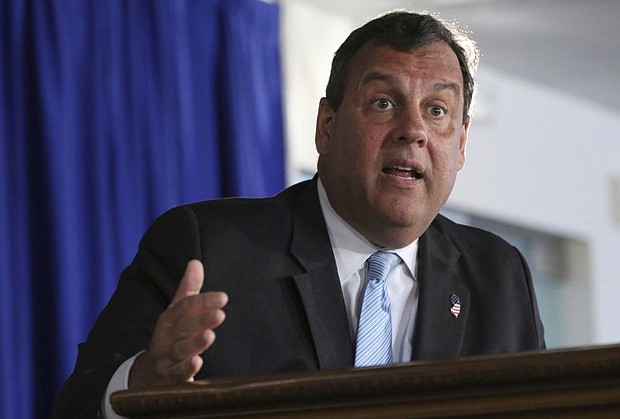 In this July 2, 2017 file photo, NJ Gov. Chris Christie speaks during a press conference in Trenton, N.J. The Republican will be replaced in January 2018 by Democrat Phil Murphy, who trounced GOP Lt. Gov. Kim Guadagno in the November, 2017 election. (Kevin R. Wexler/The Record via AP)
Stories this photo appears in:

The new year in New Jersey politics will answer how successful Democrats can be in picking up House seats in the face of President Donald Trump's unpopularity, what Gov. Chris Christie will do after leaving office, and what Sen. Bob Menendez's corruption case will mean for his future in the Senate.