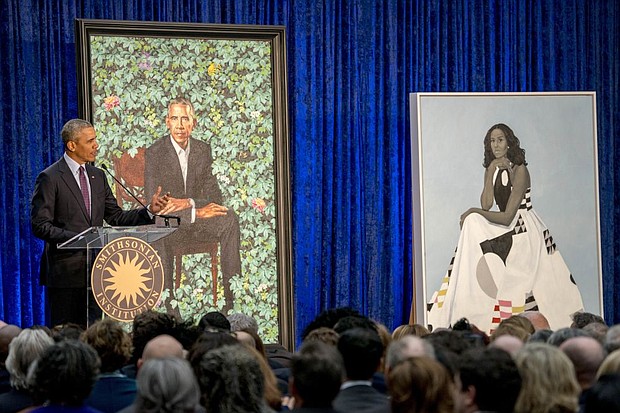 Former President Barack Obama, left, speaks at the unveiling ceremony for the Obama's official portraits at the Smithsonian's National Portrait Gallery, Monday, Feb. 12, 2018, in Washington. (AP Photo/Andrew Harnik)
Stories this photo appears in:

When Barack Obama speaks, people listen. At least they did when he was in the White House. But that kind of authority didn't hold much sway when it came time for his presidential portrait.