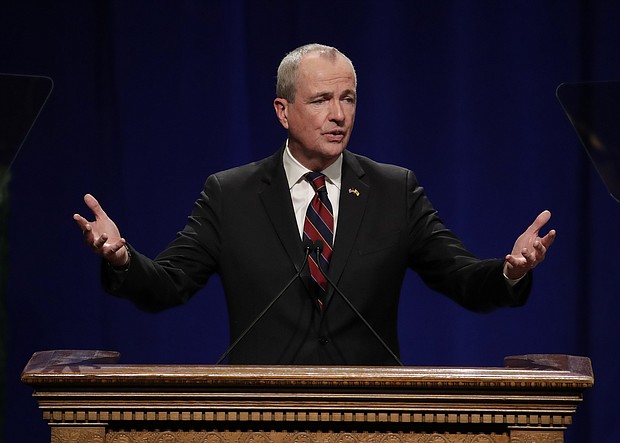 Phil Murphy gives his address after being sworn in as governor of New Jersey during his inauguration in Trenton. New Jersey is emerging as one of more than a dozen states to challenge President Donald Trump's policies on a number of issues, from taxes to immigration. Murphy's administration has been in office for barely a month after succeed Chris Christie, but he has been rolling out new lawsuits regularly. (AP Photo/Julio Cortez)
Stories this photo appears in:

New Jersey under its new Democratic governor is emerging as a one of more than a dozen states suing President Donald Trump's administration on a host of issues, from immigration to taxes.