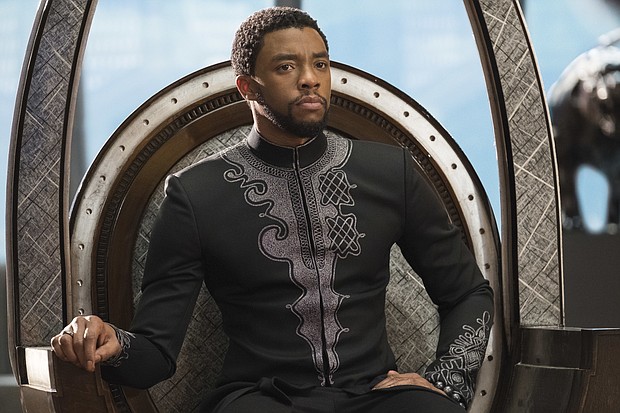 Chadwick Boseman in a scene from Marvel Studios' "Black Panther." (Matt Kennedy/Marvel Studios-Disney via AP)
Stories this photo appears in:

Disney's megahit "Black Panther" has passed the $1 billion mark at the global box office.

The supposedly cosmically vast Marvel Cinematic Universe, as it's called, spans planets peppered throughout the galaxy, but Ryan Coogler's Earth-bound "Black Panther," glittering and galvanizing, stands worlds apart.