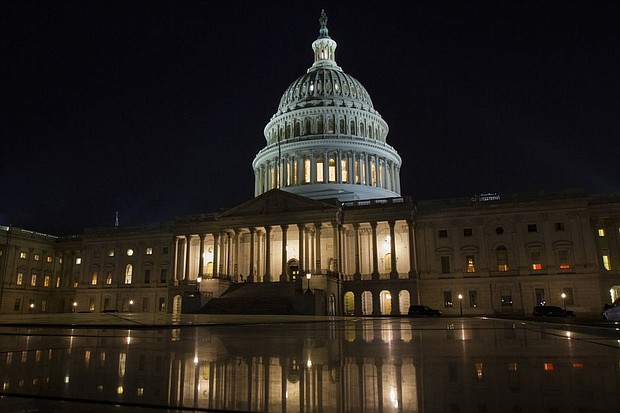 The U.S. Capitol in Washington on Thursday night, Feb. 8, 2018. The Senate passed a budget deal and spending measure to reopen the shuttered federal government early Friday morning, sending the bill to the House. (AP Photo/Jon Elswick)
Stories this photo appears in:

The House moved swiftly early Friday to reopen the federal government and pass a $400 billion budget deal, overcoming opposition from both liberal Democrats and tea party conservatives to endorse enormous spending increases despite looming trillion-dollar deficits.