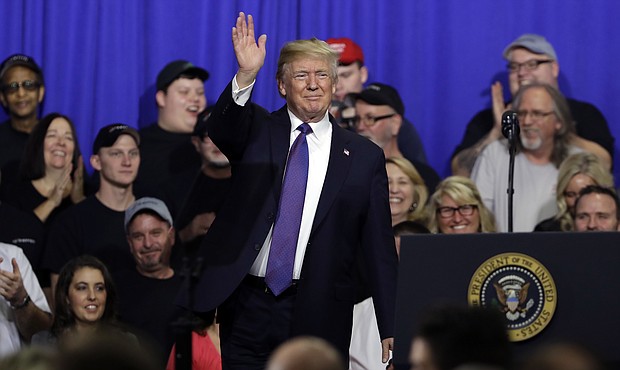 President Donald Trump waves after speaking on tax policy during a visit to Sheffer Corporation, Monday, Feb. 5, 2018, in Blue Ash, Ohio. (AP Photo/Evan Vucci)
Stories this photo appears in:

President Donald Trump accused congressional Democrats on Monday of being "un-American" and perhaps even treasonous for refusing to cheer positive economic news during his State of the Union address. As he spoke, the stock market was plunging toward its largest single-day point drop ever, erasing its gains for the year.