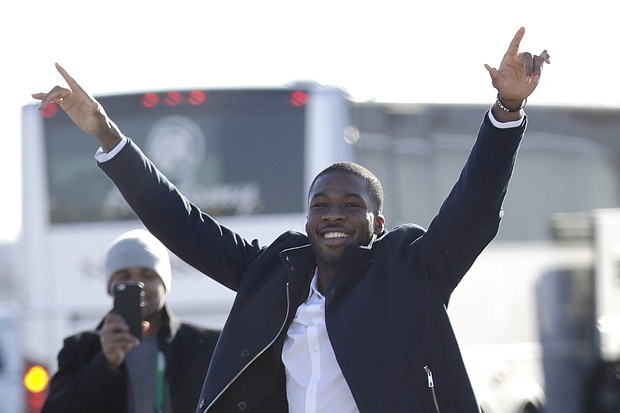 Philadelphia Eagles wide receiver Nelson Agholor gestures while walking over to a fence where fans gathered to welcome the team Monday, Feb. 5, 2018, in Philadelphia a day after defeating the New England Patriots in Super Bowl 52. (AP Photo/Julio Cortez)
Stories this photo appears in:

Kevin Hart fessed up he was tipsy when he tried to crash the Super Bowl stage and celebrate with his hometown Philadelphia Eagles when they hoisted the Lombardi Trophy. The pint-sized funnyman ran into a no-nonsense security guard who refused to allow Hart, wearing an Eagles letterman's jacket, access to the stage that was set up on the field.