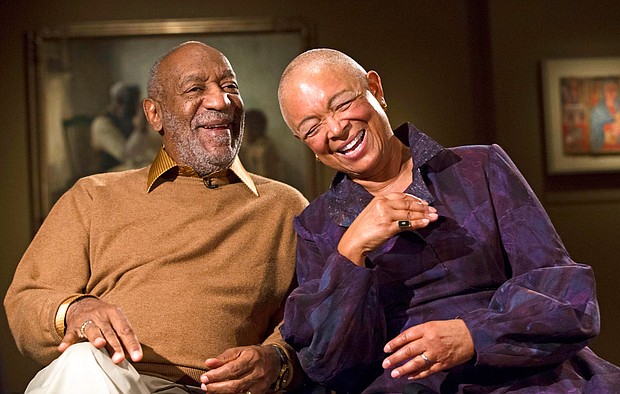 In this Nov. 6, 2014, file photo, Bill Cosby and his wife, Camille, laugh as they tell a story about collecting a piece in the exhibit "Conversations: African and African-American Artworks in Dialogue," at the Smithsonian Institution's National Museum of African Art in Washington. Cosby was convicted of drugging and molesting a woman in the first big celebrity trial of the #MeToo era, completing the spectacular late-life downfall of a comedian who broke racial barriers in Hollywood on his way to TV superstardom as America's Dad. (AP Photo/Evan Vucci, File)
Stories this photo appears in:
It is difficult to overstate the pride, admiration and sense of ownership many black Americans felt watching Bill Cosby at the height of his career in the 1980s and '90s.