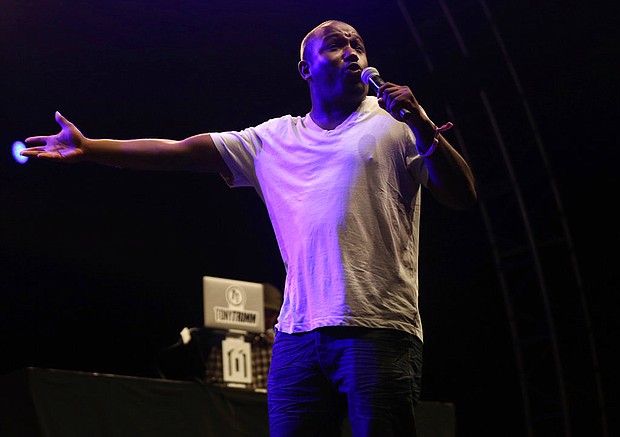 In this July 22, 2017 file photo, Hannibal Buress performs at the FYF Fest in Los Angeles. The path to Bill Cosby's conviction of drugging and molesting a woman arguably started 3 ½ years earlier in a comedy club across town in Philadelphia, when Buress mocked Cosby for his smug preachiness, then called him a rapist during his standup act. (Photo by Willy Sanjuan/Invision/AP, File)
Stories this photo appears in:

Standup comic Hannibal Buress, whose 2014 remark about sexual-assault accusations against Bill Cosby went viral, is getting another serious surge of attention.