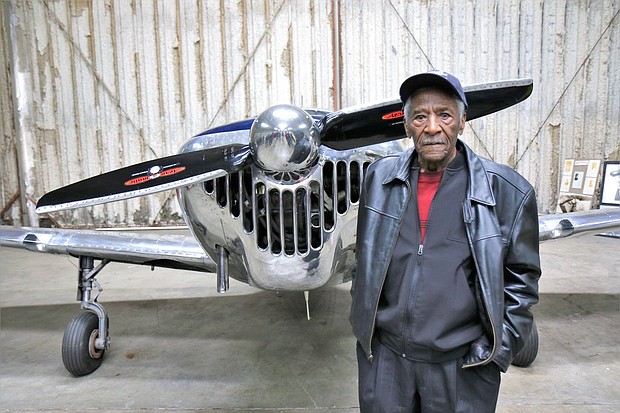 In an April 7, 2018 photo, Eugene May, 95, poses with his 1951 Chrome Swift Global Aircraft at the Gibson County Airport in Milan, Tenn. In December 2017, May was made an honorary member of the Memphis Blackhawks Aviation Association after they learned of his flying accomplishments. (Gail Bailey/The Jackson Sun via AP)
Stories this photo appears in:

As a young boy, Eugene May, 95, dreamed of flying airplanes. In the early 1940s he went to McKellar-Sipes Regional Airport in Jackson, hoping to get the flying lessons he'd always wanted.