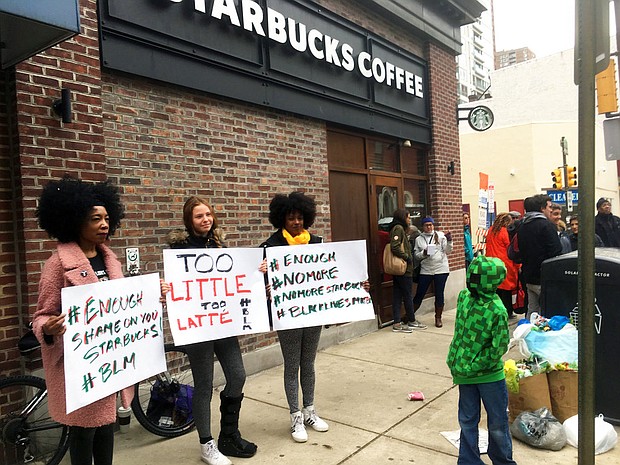 Protesters gather outside a Starbucks in Philadelphia, Sunday, April 15, 2018, where two black men were arrested Thursday after Starbucks employees called police to say the men were trespassing. The arrest prompted accusations of racism on social media. (AP Photo/Ron Todt)
Stories this photo appears in:

Starbucks, trying to put to rest an outcry over the arrest of two black men at one of its stores, is closing more than 8,000 stores for an afternoon of anti-bias training, a strategy some believe can keep racism at bay.

Starbucks sells itself as a community gathering spot as much as a coffeehouse, a welcoming place with comfortable chairs for lingering, trendy music and Wi-Fi. That's one reason the arrest of two black men who were sitting in a Starbucks struck a nerve for so many: They were doing exactly what people do at most any of the chain's 28,000 stores worldwide.