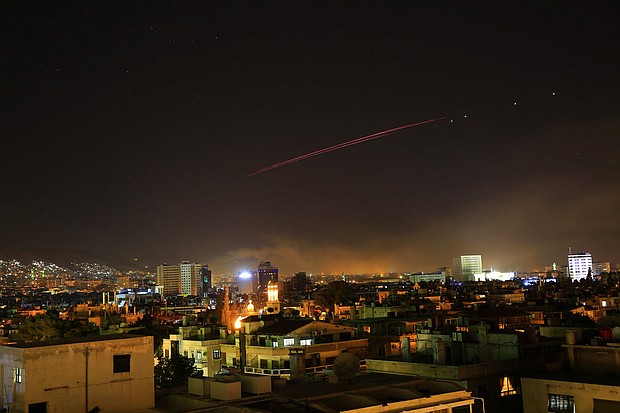 Explosions lit up the skies with anti-aircraft fire, over Damascus, the Syrian capital, as the U.S. launches an attack on Syria targeting different parts of the Syrian capital Damascus, Syria, early Saturday, April 14, 2018. (AP Photo/Hassan Ammar)
Stories this photo appears in:
The United States, France and Britain launched military strikes in Syria to punish President Bashar Assad for an apparent chemical attack against civilians and to deter him from doing it again, President Donald Trump announced Friday. Pentagon officials said the attacks targeted the heart of Assad's programs to develop and produce chemical weapons.