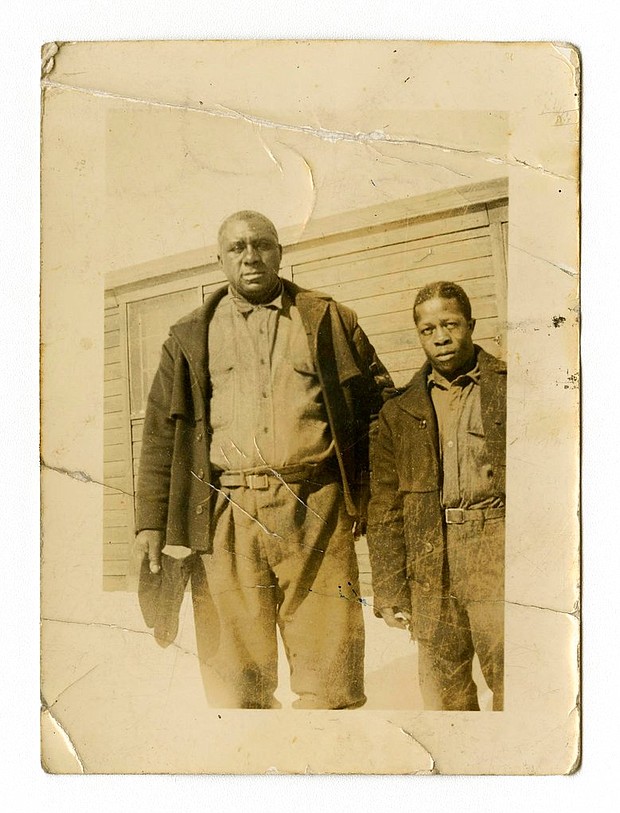 James "Big Jim" Richardson, left, is photographed at Free Soil Camp in 1936 in Michigan. The university has acquired a trove of photos capturing a place and time largely overlooked by history: black Civilian Conservation Corps camps during the Great Depression. The photos are the only known images of the state's segregated, all-black camps. President Franklin Roosevelt established the corps in the early 1930s to employ a "vast army" of unemployed men and restore national resources. (Bentley Historical Library via AP)
Stories this photo appears in:

A striking, sepia-toned picture recently acquired by the University of Michigan jumps out from the past and begs to tell a story: A man dressed in a heavy coat and hat is as big as the cabin door whose knob he is reaching to turn and enter.