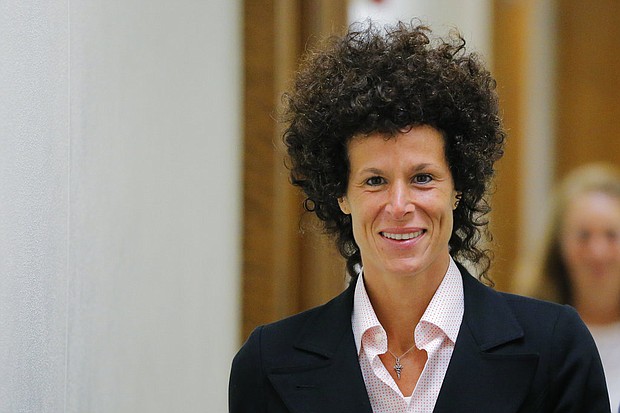 In this June 16, 2017 file photo, accuser Andrea Constand exits the courtroom during deliberations in Bill Cosby's sexual assault trial at the Montgomery County Courthouse in Norristown, Pa. Constand, 44, managed the women's basketball team at Cosby's alma mater, Temple University. She met Cosby there in 2002 and said he drugged and molested her in early 2004. (Lucas Jackson/Pool Photo via AP, File)
Stories this photo appears in:

The woman whose allegations that Bill Cosby drugged and assaulted her led to his conviction said the pills he gave her made her feel like a "limp noodle," leaving her helpless to fend off the 2004 attack.

Opening statements start Monday in Bill Cosby's retrial on sexual assault charges stemming from allegations he drugged and molested a woman at his suburban Philadelphia home in 2004. The key figures to watch include: