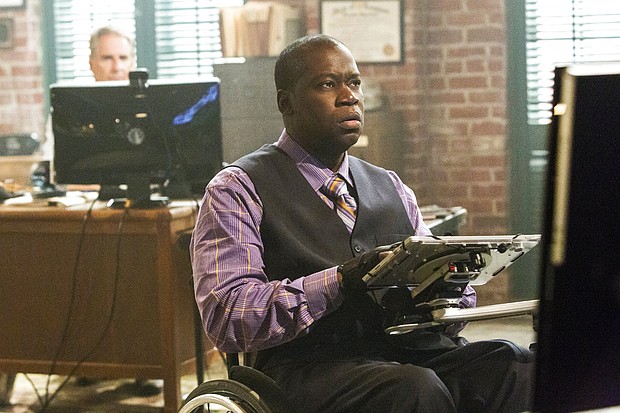 Disabled actor Daryl Mitchell in a scene from "NCIS: New Orleans." Mitchell, who is paralyzed as a result of a motorcycle accident in 2001, has starred in a variety of films and TV series. He is currently a series regular on the "NCIS" spin-off series. (Skip Bolen/CBS via AP)
Stories this photo appears in:

Eileen Grubba was working alongside other actors on a TV commercial when she realized the director's eye was caught by her uneven gait. He started positioning her out of shots — and then it got worse.