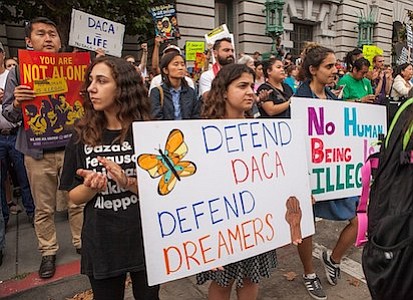 Protesters in San Francisco, September 5, 2017. Wikipedia photo.

Stories this photo appears in:
President Donald Trump's decision to end an Obama-era immigration policy that protects undocumented residents—the Deferred Action for Childhood Arrivals (DACA)--is being met with staunch condemnation and vitriol from thousands of New Jerseyans, including two of the Garden States' top political leaders.