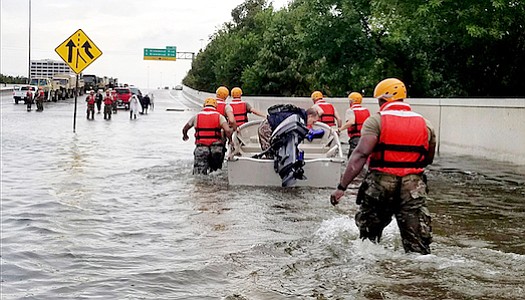 Soldiers with the Texas Army National Guard move through flooded Houston streets as floodwaters from Hurricane Harvey continue to rise, Monday, August 28, 2017. More than 12,000 members of the Texas National Guard have been called out to support local authorities in response to the storm. (1st Lt. Zachary West/ U.S. Army/Wikimedia Commons)
Stories this photo appears in:

As more and more inches of rain fell in the Houston-Galveston area, the wrath of Hurricane Harvey, downgraded to a tropical storm, continued along the Gulf Coast toward Louisiana, sparking more evacuations and further heightening concerns of residents and local and state officials.