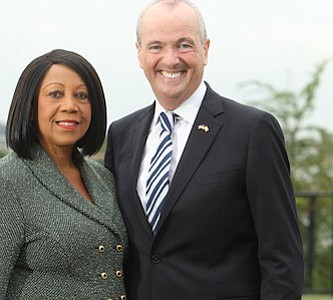 Sheila Oliver and Phil Murphy.
Stories this photo appears in:

This year's top stories in New Jersey
A setback is a set up for a comeback. This will likely become the mantra for New Jerseyans when reflecting on 2017.

New Jersey residents have a clearer picture of who will possibly take on the Trump administration in court, write the state's roughly $35 billion budget and oversee the department in charge of Atlantic City.

Sheila Oliver becomes New Jersey's first African American Lt. Governor
Democrat Phil Murphy will be the next governor of New Jersey—soundly defeating current lieutenant governor and longtime Chris Christie ally Kim Guadagno in one of only two governor's race in the country.