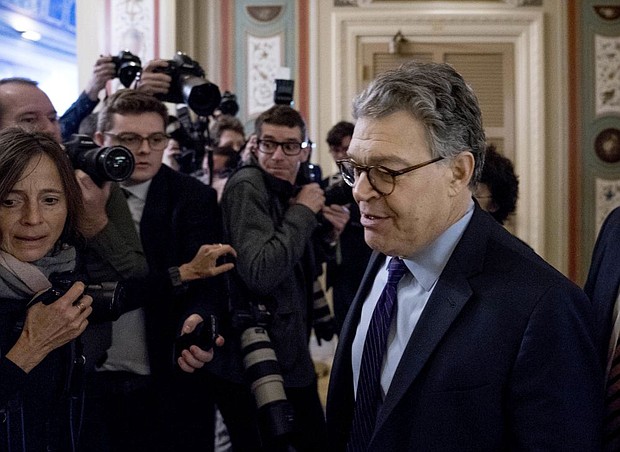 Sen. Al Franken, D-Minn., arrives on Capitol Hill in Washington, Thursday morning, Dec. 7, 2017. (AP Photo/Andrew Harnik)
Stories this photo appears in:

Sen. Al Franken, a rising political star only weeks ago, reluctantly announced Thursday he's resigning from Congress, succumbing to a torrent of sexual harassment allegations and evaporating support from fellow Democrats. But he fired a defiant parting shot at President Donald Trump and other Republicans he said have survived much worse accusations.