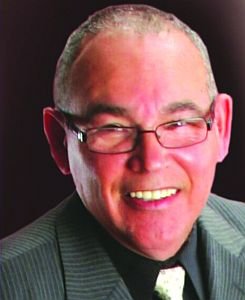 Wilfredo "Wil" Rojas
Stories this photo appears in:

As I write this column, it appears that winter just won't go away with another expected Nor'easter in South Jersey; it also appears that New Jersey State Senator, Shirley K. Turner (Hunterdon and Mercer) isn't going away either in her attempts to legislatively establish a restricted use driver's license for New Jersey drivers with suspended license for unpaid motor vehicle surcharges or points from violations.

As the father of a son lost to homicide, I want to express my deepest and heartfelt condolences in the horrific deaths of all who perished and those injured in the mass shooting at the high school in Parkland, Florida.
When news broke that the national board of the NAACP (National Association for the Advancement of Colored People) voted not to renew the contract of its president and CEO for the past three years, Cornell Brooks, people started speculating about what's happening inside the organization.

For many older and younger Americans of all backgrounds, Social Security is the main source, or in some cases the only source of income.

You can imagine my chagrin when I opened my newspaper to this headline:

Responding to an NAACP New Jersey State Conference initiative, NAACP branches in South Jersey are currently engaged in a membership recruitment drive under the theme: "Let's Make History During Black History Month!" These strategic recruitment drives are directed at recruiting members to augment the strength of the New Jersey State Conference NAACP, which has been stagnant, even though there is an increase in the persons of color population in the Garden State.

The NAACP is moving forward into the New Year after a highly successful Law Enforcement Diversity Career Fair, held at Rowan University in Glassboro, NJ, on December 5, 2015.