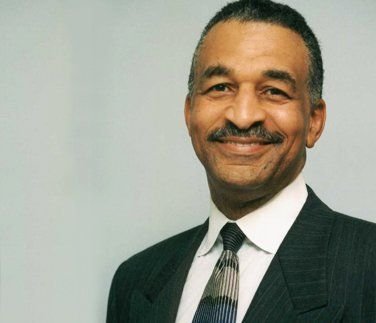 James Clingman
Stories this photo appears in:

Black folks in America have been so successfully programmed that many of us are still psychologically enslaved to the point that we truly believe we have "made it" when we have reached a certain financial plateau or when we have attained a certain position or title.

Now that the dust has settled around President Obama's comments at the Congressional Black Caucus Foundation's Phoenix Awards Dinner, let me give you my take on the subject.
The more I see the statistics relating to the so-called Black Economy and Black Buying Power, the more desperate my message becomes and the more insulted I feel.
The "Silly Season," as many call it, is well under way; and Black people are up to our necks in it.

I can hear the backroom discussion now: "We can save money if we stop taking our drinking water from Lake Huron and start using water from the Flint River instead." Those may not be the exact words, but the leaders of Flint, Michigan, including the two recent Emergency Managers, City Council, the EPA, and the Governor, have caused a catastrophe.
Recollections of my 1995 article on the business of college athletics danced in my head when I heard the news about the University of Missouri football team's refusal to play until the President of that University, Tim Wolfe, resigns or is dismissed. The players said, "due to his negligence toward marginalized students' experience" and his lax attitude regarding racial issues on campus, they would no longer participate in football activities.
In war, one of the first things the enemy does is destroy his adversary's ability to communicate within its ranks. Chaos likely ensues if a fighting force cannot communicate internally. Individual soldiers end up doing their own thing, left to their own devices; they make decisions based on their individual situations and in their individual interests. This allows the enemy to come in and pick them off one by one, using false information and propaganda (Tokyo Rose) instilling fear of being captured or killed, or by making the individual feel abandoned and left with no hope of victory.

Taken every five years and published in phases over two or three years, the Economic Census of Black-owned businesses has finally been released. It contains information captured in 2012 on Black businesses and those owned by others; it also contains information on revenues and employees within those businesses.
The controversy over the recent donation by the Koch Foundation to the UNCF begs a discussion of politics, education, and business.
The 2014 National Urban League (NUL) report, State of Black America, "One Nation Underemployed: Jobs Rebuild America," contains a lot of great information, but it will only prove to be "good" if we use it to build a solid and long lasting economic base.
While the 2012 economic Census data have not yet been released, I am certain we will see another increase in the number of black-owned businesses over the past five years.