Idris Elba to bring 'Hunchback of Notre Dame' to Netflix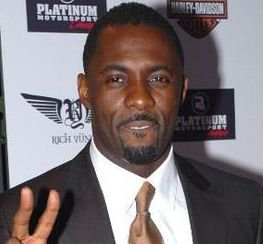 One of Hollywood's hunkiest stars is taking on one of literature's most unsightly characters. Idris Elba will transform himself into the Hunchback of Notre Dame for a new Netflix movie. The "Luther" star will also produce and direct the project, according to "The Hollywood Reporter."
Based on the popular 1831 novel written by Victor Hugo, "The Hunchback of Notre Dame" follows Quasimodo, a hunchback who lives in the famed Notre Dame cathedral in Paris, and his doomed romance with the beautiful Gypsy Esmeralda.
There have been a number of television and film adaptions of the classic novel, one of the most notable being Disney's 1996 animated film that featured the voices of Demi Moore and Kevin Kline. The film's score was nominated for an Oscar and a Golden Globe.
"The Hunchback of Notre Dame" marks Elba's return to directing. He made his directorial debut this year with "Yardie," which premiered at the Sundance Film Festival.
In addition to starring and directing in "Hunchback," Elba, who is a well-known DJ, will also produce the film's soundtrack.
"Hunchback" is Elba's second project for Netflix. In April, Variety announced that Elba would star in the comedy series, "Turn Up Charlie," about a struggling DJ and eternal bachelor who is given a final chance at success when he reluctantly becomes a manny to his famous best friend's problem-child daughter.
Elba, who gained fame as the drug dealer Stringer Bell in the critically acclaimed HBO series "The Wire," last starred in the romance "The Mountain Between Us" with Kate Winslet and can currently be seen in the Marvel blockbuster "Avengers: Infinity War," where he reprises his role as the Asgardian Heimdell.
The British native is currently working on the fifth season of the popular dark BBC drama "Luther," where he plays the troubled detective John Luther. The show will air as a four-part limited series. A release date has not been set.
Follow me on Twitter @ShondaMcClain.