Column: Jack Johnson's biggest crime was being black
Tim Dahlberg, AP Sports Columnist | 5/26/2018, 8 a.m.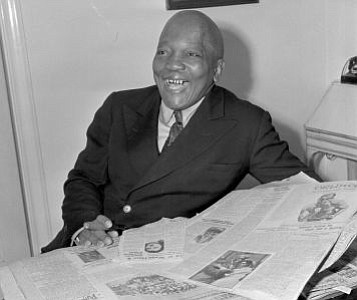 "John Arthur Johnson, a Texas Negro, the son of an American slave, tonight is the heavyweight champion of the world," The Associated Press reported.
There was violence across the nation that night as angry whites clashed with fearful blacks. A mob of 200 whites chased blacks off the sidewalks in Washington, and in Clarksburg, West Virginia, whites were so upset about the triumphant shouting of blacks that they formed a 1,000-man posse to chase all blacks off the streets, including one who was led about with a rope around his neck.
Johnson wouldn't fight for another two years and, soon afterward, was arrested on trumped-up charges of violating the Mann Act by transporting women across state lines for immoral purposes, which got him a year's prison sentence.
It hardly mattered that outside the ring, Johnson was a man of culture who played music on his Renaissance-era viol — a type of violin — was conversant in several languages and often read novels in French.
The color of his skin determined how he was treated.
"He had swagger, gold teeth, spoke his piece and had three wives, all white women," Wilder said. "Back in those times you didn't do that. But he did as he wanted, and did as he pleased."
Wilder says he understands the irony of Johnson — who died in a 1946 car crash — being pardoned by a president who some have called racist himself. But he believes Trump's motives were genuine, and he's genuinely happy for Haywood and other descendants of Johnson.
"My people have been through so much through the years but we've always been strong people," Wilder said. "I'm just glad it's done. It might not benefit him but his family is overwhelmed by it."
Tim Dahlberg is a national sports columnist for The Associated Press. Write to him at tdahlberg@ap.org or http://twitter.com/timdahlberg.