At 40, are Atlantic City casinos healing or courting danger?
Wayne Parry, Associated Press | 5/11/2018, 8:30 p.m.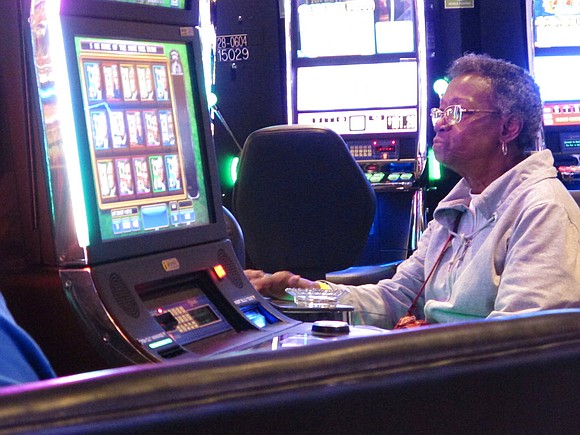 But many things have changed since 2014. Internet gambling has steadily grown in New Jersey, providing new revenue. The promise of legal sports betting is just a Supreme Court decision away. The threat of in-state competition from northern New Jersey is off the table for now. And there are fewer lone-wolf casinos that are not backed by major chains able to carry them through lean times.
Colorado developer Bruce Deifik bought the former Revel in January for $200 million; it had cost $2.4 billion to build it.
"There's no doubt that Hard Rock and our project will take some business from other houses," Deifik said. "That's just the way the world works. But I believe that over two years, three years, collectively we can raise the level. A rising tide lifts all ships."
Likewise, Jim Allen, CEO of Hard Rock International, predicts his project will not just redistribute Atlantic City's money.
"It won't do us any good to take a $40 or $50 customer from a competitor in order to say we're busy," Allen said. "It's no good for Atlantic City to have one or two superstars, and everybody else struggle."
Both properties plan to reopen the same day, June 28.
The five casinos that closed since 2014 took about 11,000 jobs with them. Yet there is no denying that the seven surviving casinos have regained their balance and are doing better in a smaller market with less competition. Their gross operating profits increased by 22.5 percent last year, to $723 million.
Wall Street analysts predict the two new additions will cannibalize some existing casinos' profits. They believe Hard Rock will bring new customers to Atlantic City, while expressing caution about Ocean Resort.
Moody's Investors Service warned last month that the new competitors could lead to renewed casino closures "in an extreme scenario."
"I think Hard Rock will be very additive to the market; perhaps (Ocean Resort) will be as well," said Andrew Zarnett of Deutsche Bank Securities.
Lawrence Klatzkin of Rice, Voelker LLC worries about a renewed arms race in promotional spending.
"If Ocean Resort opens up and has the same difficulty as Revel did last time, do they get desperate and start throwing marketing money at the wall, and make everyone else have to do it, and margins go down, and make it tough for everyone to survive?" he said.
Deifik will open Ocean Resort without the crushing debt that suffocated Revel, and now owns the power plant whose expensive rates for utility service also ate into Revel's cash. He's also addressing what he considers flaws in Revel's business plan, including promises to let patrons smoke, to open a buffet and to reconfigure the meandering casino floor.
And the market is voting with its checkbook. Thomas Reeg, president of Eldorado Resorts, upon buying Tropicana Entertainment last month, said he expects its Atlantic City property to do less business once Hard Rock and Ocean Resort open. And he's OK with that.
"In Atlantic City," he said, "we go in with eyes wide open." -- (AP)