At 40, are Atlantic City casinos healing or courting danger?
Wayne Parry, Associated Press | 5/11/2018, 8:30 p.m.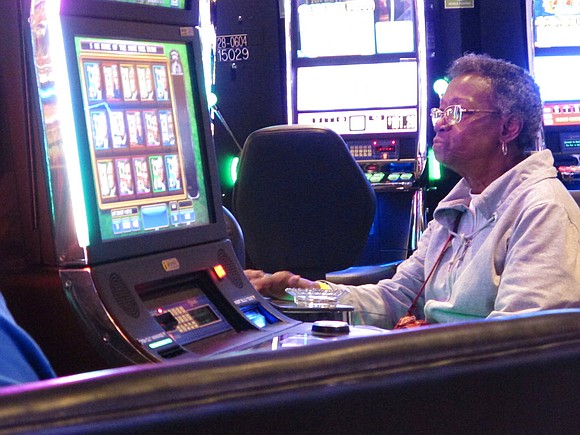 ATLANTIC CITY, N.J. — Having lost five of its 12 casinos over the past four years, Atlantic City will mark its 40th anniversary of casino gambling by reopening two of those shuttered properties, despite concern in some quarters that it might be repeating the same mistakes that got it into trouble in the first place.
The reopening this summer of the former Trump Taj Mahal as a Hard Rock casino, and the former Revel as the Ocean Resort Casino, is being hailed in this seaside gambling resort as a welcome recovery from the trauma of 2014, when four casinos shut down. (The Taj Mahal joined them in 2016.) And the owner of the Showboat hotel is considering reopening a casino there, as well.
The party line in Atlantic City is that the reopened casinos — particularly Hard Rock, with its proven worldwide ability to attract guests with its music-themed resorts — will grow the market and not simply siphon off business from weaker competitors. Of course, that's exactly what Revel's managers said — and that casino lasted barely over two years.
"There is a lot of reason to hope that the reintroduction of two or even three casinos to Atlantic City may be a net positive for the resort," said Rummy Pandit, a gambling and tourism expert at New Jersey's Stockton University. "That is not to say that Atlantic City won't experience some growing pains in the process. The pizza analogy is an accurate way of describing the situation facing Atlantic City: No matter how you slice it, if you don't grow the pie, someone will go hungry."
Nevada remains the nation's largest gambling market. Atlantic City, where gambling began on May 26, 1978, was once No. 2 but in recent years fell to third behind Pennsylvania.
Joe Bogdovics, of Roebling, New Jersey, and his wife Debbie were in Atlantic City this week for a billiards tournament usually held at Bally's. But they're open to trying out the two new casinos after staying at a Hard Rock in Cancun, Mexico, and loving the music and bustle.
"It would be great if they brought that here," he said.
Others will be a harder sell. Walt Swanson, of Knoxville, Tennessee, was in Atlantic City on a junket arranged by Harrah's, where he usually stays.
"They just treat you better than other places," he said. "These new places will have a ways to go to get me to switch."
It's where President Donald Trump got his start in the casino business. As a developer, Trump opened three that were, like many competitors, laden with debt, leading to multiple bankruptcies. After losing control of his casino company in one bankruptcy, Trump cut most ties with the resort in 2009, praising himself for the foresight to abandon a declining market.
Atlantic City's latest trouble started in 2006, when neighboring Pennsylvania brought competition to its doorstep. Then a worldwide financial crisis and a hurricane kept money tight, and even today, more casinos are being added to the Northeast market.