Black Women You Should Know
The Power Rising Conference Featured the Best and Brightest in Black Women Leadership
Julianne Malveaux (NNPA Newswire Columnist) | 3/17/2018, 3:25 a.m.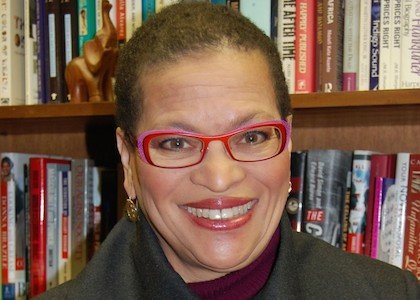 All too often, our "history" month turns into a tribute to the past. And while the past is an important place to lift up it is, indeed, a tributary, a stream that flows into the larger stream of an unbounded future. The future must always be greater than the present, or there has been no progress. And, in the words of Frederick Douglas, "progress concedes nothing without a demand."
I spend much of Women's History Month thinking of those who have come before me; I stand on their shoulders. I claim Women's History Month for Black Women and love to call our roll of luminaries that, for me, includes Dr. Sadie Tanner Mossell Alexander, the first Black woman to get a Ph.D. in economics, Dr. Phyllis Ann Wallace, the first Black woman to get a Ph.D. in economics from Yale, and the first to attain tenure at MIT. There are more, but I also want to speculate about the future role of luminaries and reflect on that fact that many Black women have made it possible for us to bask in a new generation of leadership. The past has laid a foundation, but the future is far more important than the past.
Thus, Leah Daughtry (who managed the 2016 Democratic National Convention), Minyon Moore (who had a key role in the Clinton campaign), and Yolanda Caraway (an amazing political operative who has worked for Rev. Jesse Jackson, President Bill Clinton, and candidate Hillary Clinton), put a footprint in the sand for future leadership with their Power Rising conference in Atlanta, last month. They gathered more than a thousand Black women from around the country to develop a "Black Women's Agenda," deliberately mixing up the seasoned with the sassy, established leaders with those who are eager to make their mark.
Symone Sanders, the CNN commentator who made her mark supporting Bernie Sanders, and who does not back down from a fight around principles and issues, led a panel of young women who spoke of the challenges in their work. Amanda Brown Lierman, a new mom and the political director of the Democratic National Committee, was among those on another panel about life in politics. Others on that panel included LaDavia Drane, who led Black outreach for Hillary Clinton and is now chief of staff for Congresswoman Yvette Clark (D-N.Y.) and Boston City Councilor Ayanna Pressley, who is now running for Congress. These young women aren't playing! They are calling out their elders, but also calling out the rules. They aren't trying to toe a line, they are trying to make a difference.
Ayanna Pressley, as an example, is challenging an incumbent Democrat in a Congressional primary. Tired of being told to "wait her turn", she has decided that now is her time. Even though she has always garnered support from Emily's List, the fact that she is challenging a pro-choice Democratic man in Boston has not won her support from the political establishment. Yet the 42-year-old sister says she will not be constrained by tradition. The Power Rising conference represented an example of that unfettered and passionate energy.