US hiring surge last month pulls in flood of new workers
Christopher Rugaber, AP Economics Writer | 3/9/2018, 5:37 p.m.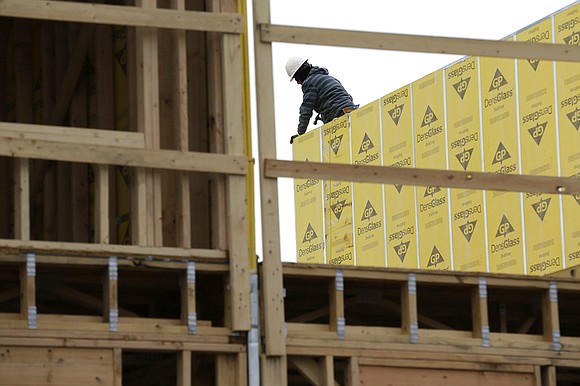 The proportion of adults working or looking for work jumped to 63 percent from 62.7 percent, still far below its pre-recession levels in 2007. But it has stabilized in the past three years, even as millions of baby boomers have retired. That suggests that enough younger people are stepping in to offset those retirements.
In fact, the proportion of adults in their prime working years — defined as ages 25 to 54 — with jobs rose sharply to 79.3 percent, just a few tenths of a point below its pre-recession level.
Economists have found that figure is closely related to wage growth: The higher it rises, the more employers have to offer higher pay to find the workers they need. That suggests that wage growth may accelerate soon.
Higher-paying, blue-collar industries reported some of the biggest increases. Construction firms added 61,000 jobs, a figure that may have been inflated by relatively warm weather last month. Still, that is the biggest gain for construction since 2007.
Manufacturing companies added a solid 31,000 jobs. Retailers added 50,000, the most in two years, though that figure was probably inflated by the fact that stores laid off fewer temporary workers after the holidays because they hired fewer than in previous years. Financial services gained 28,000, the biggest increase since 2005.
In the meantime, economists are calculating how the Trump administration's decision Friday to impose a 25 percent tariff on steel imports and a 10 percent tariff on aluminum might affect the job market.
The Trade Partnership, a consulting firm, estimates that the tariffs could eliminate 145,000 jobs. Still, the administration has opened the door to so many possible exemptions from the tariffs that an accurate estimate is all but impossible.
Gene Peters, chief executive of Rosnet, a restaurant software company, has had to offer higher pay to attract new workers. He is now offering software developers 20 percent more in salary than he did just two years ago.
The company is also paying 75 percent of employees' health care costs, up from 50 percent. The company, based in Parkville, Missouri, just outside Kansas City, makes data analysis software that helps restaurants track costs and work schedules.
"It's getting more competitive in this market," Peters said. "There are more IT jobs and not as many people." -- (AP)