"Black Panther" nears billion-dollar mark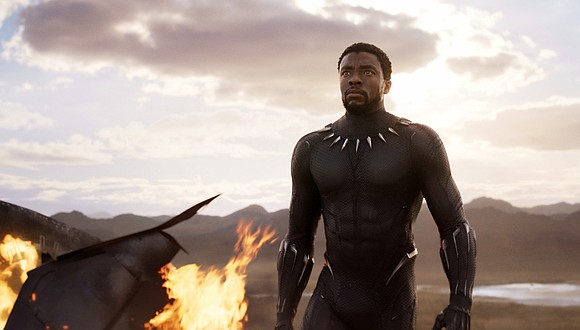 "Black Panther" may not be an Oscar contender – yet – but it is the most talked about movie in Hollywood right now.
The Marvel Comic juggernaut earned a whopping $65 million during its third weekend of domestic release, according to Forbes, making it the third-biggest third weekend of all time, behind "Avatar" ($69m in 2010) and "Star: The Force Awakens" ($90m in 2016) – both of which got a boost from the New Year's Day holiday weekend. The film has taken in nearly $900 million worldwide and is tapped to hit the billion-dollar mark by the end of next weekend.
"Black Panther" stars Chadwick Boseman as T'Challa/Black Panther, king of the mythical African kingdom of Wakanda.
In an interview with NBC's Willie Geist on Sunday, Boseman, 41, said when he began filming "Black Panther," he knew it had the potential to be something transformative.
"I knew that we would be doing something that would matter to a group of people" he said. "It's crossed the lines – there's no boundary of age, there's no gender boundary, there's no racial boundary. It has transcended all of that."
Boseman will suit up again as Black Panther next month for "Avengers: Infinity War," where he will join forces with Iron Man, Thor, the Hulk, Black Widow, Doctor Strange, Captain America and other Avengers to fight the evil Thanos who is collecting Infinity Stones that will give him infinite power over Earth. Disney moved he film's release date up a week to April 27 to capitalize on the success of "Black Panther."
Follow me on Twitter @ShondaMcClain.