After AT&T-Time Warner win, is Comcast-Fox a done deal?
Mae Anderson, AP Technology Writer | 6/13/2018, 6:59 a.m.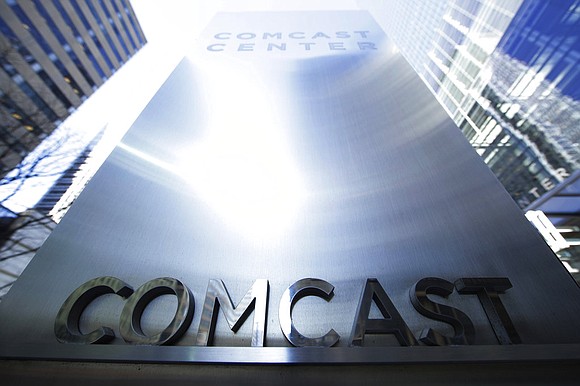 A combination would reunite CBS's television business with Viacom's production studios, similar to the arrangements now in place at NBC owner Comcast and ABC owner Disney. (On the flip side, the Fox television network and studios would separate under a deal with either Comcast or Disney.)
With Viacom, the $6-a-month CBS All Access streaming service might have a larger library, as Viacom owns MTV, Nickelodeon, Comedy Central and other cable networks.
VERIZON
Verizon, which bought AOL and Yahoo in recent years, could be on the prowl for other entertainment properties. Verizon wants to challenge Google and Facebook in the huge and lucrative field of digital advertising — and having more content could help. There's speculation that CBS could be a potential target. With its main wireless rival AT&T becoming even more of a content powerhouse, Verizon might feel the need to grow.
SMALLER MOVIE STUDIOS
Rumors have long swirled that Lionsgate might be a potential takeover target by anyone from Amazon to Verizon or even a combined CBS-Viacom entity. Nothing has materialized yet for the owner of the "Twilight" and "Hunger Games" franchises. As a smaller studio, Lionsgate needs to get bigger to compete in the current landscape.
Similarly, Viacom-owned Paramount studio has been on the chopping block before. After years of troubles, it has recently rebounded with the horror film "A Quiet Place" and comedy "Book Club." That could make it a lucrative takeover target by a company seeking content creators. -- (AP)