Ne-Yo on state of R&B, being the 'love song guy' and #MeToo
Mesfin Fekadu, AP Music Writer | 6/10/2018, 9:03 a.m.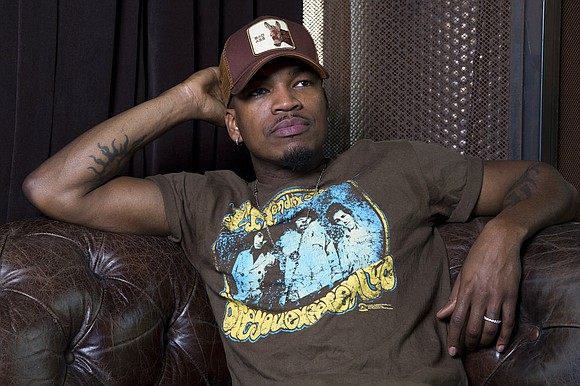 NEW YORK — While trends in music are ever-changing, Ne-Yo knows one thing: He's the "love song" guy, and he's fine with that.
The R&B star released his seventh album on Friday and said he was nervous about putting out a new project at a time when SoundCloud rap, mumble rap and alternative R&B dominates on radio and streaming platforms.
"That had me a little worried initially just because the industry's changed. The sound has changed, the look has changed. It's a new day and a new time and I was honestly really concerned about where do I fit in this thing now?" the 38-year-old said.
"It's like almost taboo to talk about love all of a sudden," added the Grammy winner, who has written hits for Beyonce and Rihanna. "It's gotta be about sex and money and how much drugs you sell. And mind you, I ain't knocking nobody, I'm a fan of a lot of it. I just feel like that helped me realize where my place is in this thing. I'm the love song guy."
Ne-Yo said with "Good Man" he wanted to make music that felt "warm."
"I needed every song to feel like a hug," he said. "Just kind of something other than what's going on right now. Everything is so monotone and super bass heavy. There's no real melodies."
In an interview with The Associated Press, he talked about his music, the #MeToo movement and more.
AP: People are wondering, "Where does that kind of R&B artist, like Ne-Yo or Mary J. Blige, or even K. Michele, fit in?"
Ne-Yo: Urban AC (adult contemporary radio), that's where it falls. The first single that we put out, "Good Man," it's not necessarily traditionally an R&B sound ... and even yet and still, because the song is talking about being a good man or whatever the case may be, (it went) straight to the Urban AC.
Any blessing is a blessing, you know. It's charting at Urban AC, cool. But for people to listen to it and tell me that's where it's going to be and that's the only place it can be, it's like, "Why are y'all putting a cap on my (music)?"
AP: You've been pushing this "Good Man" movement. Were you a bad boy before or have you always been a good man?
Ne-Yo: If I was a bad boy before, I was the best version of the bad boy ...Even when I was moving around a bunch of chicks, groupies and all that stuff, I was never the cat kicking chicks out my room at 5 o'clock in the morning.
AP: You were always respectful?
Ne-Yo: Even if it was a small level of respect. Because I give respect the way you demand it. As a woman, you're supposed to demand respect and if you don't, well clearly you didn't want it. So even in the realm of that, there was always a small level of respect that you have to give just because it's another human being. You know, I don't want nobody kicking me out no hotel at 5 o'clock in the morning.