Analysis: HUD plan would raise rents for poor by 20 percent
Juliet Linderman and Larry Fenn, Associated Press | 6/7/2018, 6 p.m.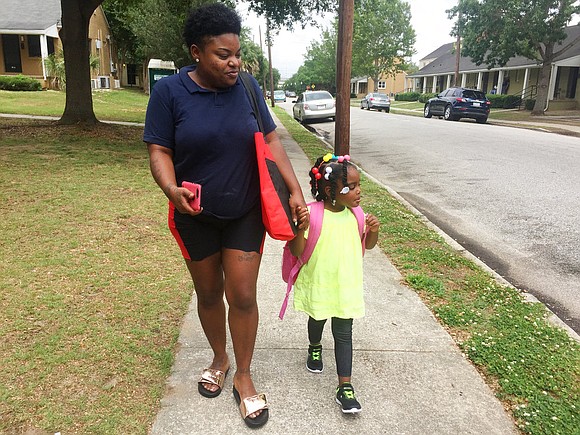 CHARLESTON, S.C. — Housing Secretary Ben Carson says his latest proposal to raise rents would mean a path toward self-sufficiency for millions of low-income households across the United States by pushing more people to find work. For Ebony Morris and her four small children, it could mean homelessness.
Morris lives in Charleston, South Carolina, where most households receiving federal housing assistance would see their rent go up an average 26 percent, according to an analysis done by Center on Budget and Policy Priorities and provided exclusively to The Associated Press. But her increase would be nearly double that.
Overall, the analysis shows that in the nation's 100 largest metropolitan areas, low-income tenants — many of whom have jobs — would have to pay roughly 20 percent more each year for rent under the plan. That rent increase is about six times greater than the growth in average hourly earnings, putting the poorest workers at an increased risk of homelessness because wages simply haven't kept pace with housing expenses.
"I saw public housing as an option to get on my feet, to pay 30 percent of my income and get myself out of debt and eventually become a homeowner," said Morris, whose monthly rent would jump from $403 to $600. "But this would put us in a homeless state."
Roughly 4 million low-income households receiving HUD assistance would be affected by the proposal. HUD estimates that about 2 million would be affected immediately, while the other 2 million would see rent increases phased in after six years.
The proposal, which needs congressional approval, is the latest attempt by the Trump administration to scale back the social safety net, under the belief that charging more for rent will prompt those receiving federal assistance to enter the workforce and earn more income. "It's our attempt to give poor people a way out of poverty," Carson said in a recent interview with Fox News.
The analysis shows that families would be disproportionately impacted. Of the 8.3 million people affected by the proposal, more than 3 million are children.
That stands in stark contrast to Carson's focus on children and education, which is woven into his memoirs and embedded in the very foundation of his namesake reading rooms tucked into elementary schools across the country. It also runs contrary to research, housing experts say.
"There's no evidence that raising rents causes people to work more," said Will Fischer, a senior policy analyst at the policy center, which advocates for the poor. "For most of these rent increases, I don't think there's even a plausible theory for why they would encourage work."
One rainy spring morning Morris tried to wrangle her rowdy children into a minivan as they chased each other in a circle in the yard, a small patch of grass in front of the low-slung red brick house she rents in a housing complex. She'd taken a rare day off work so she could attend a school orientation.
Morris moved to Charleston three years ago from Summerville, South Carolina, to go to school. She's since earned her associate's degree in health science. She's a full-time pediatric assistant, sometimes working 50 hours a week just to get by. Her children, ages 3, 4, 7 and 10, would be hit hardest by the rent increase, she said.