Ex-Detroit mayor Kilpatrick moved to New Jersey prison
Associated Press | 6/6/2018, 6:40 a.m.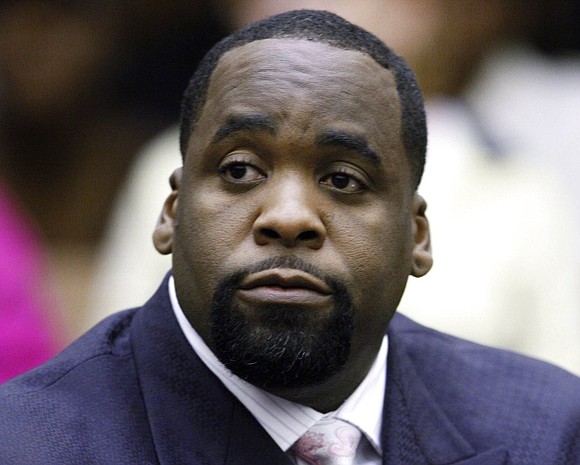 DETROIT — Former Detroit mayor Kwame Kilpatrick has been moved to a low-security federal prison in New Jersey.
The federal Bureau of Prisons says the 47-year-old Kilpatrick was moved Tuesday to the Federal Correctional Institution at Fort Dix. He had been in prison in Oklahoma.
It says in an email that it can't speak specifically to prison designations, but that it considers security, facility population, programming and medical needs before transferring an inmate.
Kilpatrick was sentenced in 2013 to 28 years in prison for extortion, bribery, conspiracy and other crimes during his years in office.
He first was elected mayor in 2001 and resigned in 2008 following a text-messaging sex scandal. -- (AP)