Things to do in South Jersey and region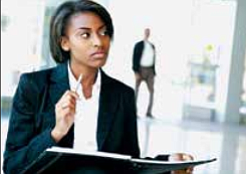 The following list is a guide to cultural and community events in South Jersey and the region. Items for the calendar should be sent at least three weeks in advance to editor@southjerseyjournal.com. Information should be sent in a Word document format.
February 1
Main Street Vineland to Sponsor
First Networking on the Ave Event of the New Year
Main Street Vineland will be sponsoring its first Networking on The Ave event of the new year on Thursday, February 1, from 5:30 p.m. to 7 p.m., at H&R Block, 712 E. Landis Ave., Vineland.
Networking on The Ave is the new name of the Downtown Merchants Meet-and-Greets, and reflects the rebranding of downtown Vineland as The Ave. Held every other month on the first Thursday, they are meant to bring the various downtown businesses together to get to know and network with each other, and with Main Street Vineland representatives. The events are open to the public.
For more information on this and all Main Street Vineland events, call the Main Street Vineland office at 856-794-8653, visit the organization's website at www.TheAve.biz, or visit the organization's Facebook page.
Winterfest
Cooper River Park has once again transformed into a winter wonderland with tasty treats, and ice skating family fun!
WinterFest Ice Skating at Cooper River is open daily from December 1st until Valentine's Day, February 19 at Cooper River Park, Pennsauken, NJ.
Contact: 856-404-7138 skatewinterfest.com
February 2
Relax & Renew Yoga
Relax & Renew Yoga. Friday, February 2, 2018 10:00 - 11:15 a.m. Location: Collingswood Community Center, 30 W Collings Ave, Collingswood, NJ 08108. Cost: $80 for 8 weeks / $12 drop in fee. with Anne Caridi, RYT. Experience a gentle form of yoga practiced sitting on a chair or standing using a chair for support.
Contact: Anne Caridi 1-888LOURDES
February 3-4
Mid- Winter Antique Show (MWAS)
The Mid-Winter Antique Show at WheatonArts features over 40 quality dealers showcasing a wide selection of antique furniture, books, ceramics, glass, jewelry, linens, memorabilia, paper, toys, pottery, primitives, and vintage accessories. Members Preview Saturday at 9:30 a.m. Saturday, February 3, 2018, 10 a.m. to 5 p.m. and Sunday, February 4, 2018, 10 a.m. to 4 p.m. Admission $5. Per Person (Age 5 & under Free) The Museum of American Glass and the Artist Studios will be open limited hours during the event weekend.
Wheaton Arts and Cultural Center
1501 Glasstown Road
Millville, NJ 08332
Contact: Marcy Peterson 856-825-6800 Ex. 05 mpeterson@wheatonarts.org
February 5
Lecture: "Big and Small: A Cultural History of Extraordinary Bodies"
Lynne Vallone, professor of childhood studies, will discuss topics from her new book, Big and Small: A Cultural History of Extraordinary Bodies. Her research explores bodily size difference—particularly unusual bodies, big and small—as an overlooked yet crucial marker that informs human identity and culture. Admission is free and open to the public. Register to attend.
This event will be held from 11:20 a.m. to 12:20 p.m. Third Floor Faculty Lounge, Armitage Hall, 311 N 5th St, Camden, NJ 08102
February 5, 12 & 19