Ways to celebrate Black History Month in South Jersey and region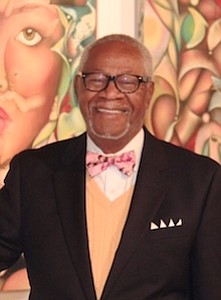 The event will be held from 6:30 p.m. to 8:30 p.m. at the African American Museum in Philadelphia, 701 Arch Street Philadelphia, PA 19106.
Black Pulp! is an unprecedented overview of over a century (1912–2016) of image production by Black artists and publishers, and non-Black artists and publishers who foreground the Black experience. The exhibition ranges from small-run magazines, novels, posters, and comic books, to traditional and experimental fine art prints that—along with other mediums on view—challenge racist narratives and preconceived notions of the Black experience. The historical print Black Pulp! provides insight into deeply moving and critical conversations that forge paths to Black self-definitions from early twentieth-century America to today. Please RSVP to Margaret Smyth, Development Coordinator, at msmyth@aampmuseum.org or 215-574-0380 x 227.
February 3
The African American Children's Book Fair
The 26th Annual African American Children's Book Fair will be held from 1p.m. - 4 p.m., at Community College of Philadelphia, 17th and Spring Garden Streets, Philadelphia, PA. The event is free and open to the public.
The African American Children's Book Fair is one of the oldest and largest single-day events for African-American children's books in the country. The event features nationally known bestselling authors/illustrators.
For more information:
(215) 878-BOOK (LITERARY HOTLINE)
read@theafricanamericanchildrensbookproject.org
February 5
The African American Heritage Museum of Southern New Jersey is proud to celebrate our 16th Anniversary and the 80th Birthday of Founder and President Ralph E. Hunter, Sr.
This event will be held at 5:30 PM Noyes Arts Garage, 2200 Fairmount Avenue
Atlantic City, NJ
AAHMSNJ was founded in 2002 and has since been supported by a broad coalition of area businesses, education professionals, collectors and community residents.
The museum started with a discovery in a North Carolina antique shop over thirty years ago. Mr. Hunter found an original edition of "Little Black Sambo" by Helen Bannerman and bought it to take it off the market. But he soon realized that putting it on display would have the power of preserving the history of a people.
The Dr. Martin Luther King, Jr. Center in Newtonville originally housed the museum's collection — which now numbers in the thousands. AAHMSNJ's location in the Noyes Arts Garage of Stockton University in Atlantic City has expanded our reach as we continue to bring the stories of the African American experience to life through our exhibits.
For tickets and other information contact Bernadette Matthews at anniversary@aashmnj.org or 609.350.6662.
February 8
County Sheriff to Speak for Black History Month
LAWNSIDE, N.J. Camden County Sheriff Gilbert "Whip" Wilson will be the keynote speaker for the Lawnside Historical Society's Black History Month Program, Thursday, Feb. 8, 7 p.m. at Lawnside Borough Hall.
Wilson, the first African-American from Camden City to serve in the General Assembly representing the Fifth Legislative District will talk about safe police stops, police community relations and how to succeed.
C. Joyce Fowler, vice president of the Society, said Wilson has a timely message about the future of Camden, the importance of discipline, hard work and self-confidence.