Cardi B surpasses Beyoncé with most Top 10 hits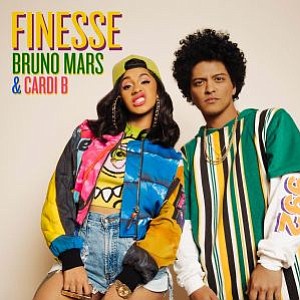 To say that rapper Cardi B is having a moment is an understatement.
Since signing with Atlantic Records in February 2017, the former star of "Love & Hip Hop: New York" has been on a rollercoaster ride that has taken her straight up the music charts and into the record books. In January, she made history when she became the first female artist to have five songs in the Top 10 on Billboard's R&B chart – surpassing Beyoncé, who held the record with four. "Finesse," Cardi's colorful collaboration with Bruno Mars, hit No. 1 on Jan. 20, solidifying her reign.
Her other top 10 tracks are "No Limit," featuring G-Eazy and A$AP Rocky at No. 2; "Motorsport," a collaboration with Migos and Nicki Minaj and at No. 4; "Bartier Cardi," with 21 Savage at No. 7; and Cardi's first single, "Bodack Yellow," which is still on dominating the charts at No. 10.
According to Newsweek, Cardi, 25, is the first woman and only the third artist in Billboard's 60-year history to have five tracks appear within the top 10 in a single week. She is tied with rapper Kendrick Lamar, who had five songs on the R&B chart in 2017. Drake currently holds the record, with eight singles charting at once, in 2016.
The Bronx-born rapper's ascent began last summer when she dropped her debut single, the monster hit "Bodak Yellow," in June. The catchy song caught fire and burned up the music charts, eventually landing with a bang in the No. 1 spot on Billboard's Hot 100 – dethroning Taylor Swift. It was the first time a solo female rapper has held the top spot since Lauryn Hill in 1998.
Follow me on Twitter @ShondaMcClain.