Africa startled by Trump's sudden and vulgar attention
Cara Anna, Associated Press | 1/12/2018, 7:27 a.m.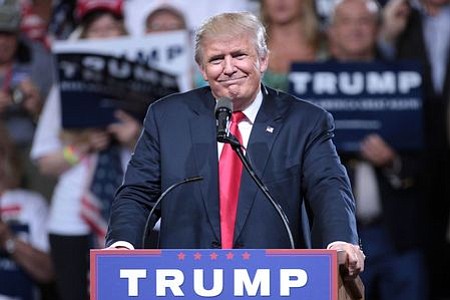 In Kenya, East Africa's economic hub, political activist Boniface Mwangi pleaded: "Please don't confuse the #shithole leaders we Africans elect with our beautiful continent."
Trump's comments were "shocking and shameful" and "I'm sorry, but there's no other word one can use but racist," said a spokesman for the U.N. human rights office, Rupert Colville. "This isn't just a story about vulgar language, it's about opening the door to humanity's worst side," he said.
Trump's comments highlighted months of concerns about his lack of focus on Africa, including empty ambassadorial posts in key countries like South Africa, Egypt, Congo and Somalia. A list maintained by the Washington-based American Foreign Service Association says eight such posts are vacant.
Trump has expressed negative opinions about the continent in the past. "Every penny of the $7 billion going to Africa as per Obama will be stolen - corruption is rampant!" he tweeted in 2013.
The U.S. president is hurting himself both at home and abroad with his latest comments, some Africans said.
"He has not only insulted Africans, he has also insulted African-Americans," said Sylvester Odion Akhaine, associate professor of international relations at the Lagos State University in Nigeria. "Internationally, such language will deepen the isolation of the United States, a country that is already losing its global prestige."
As outrage spread, the U.S. government's own Africa Media Hub tried to put out the flames.
Without directly referring to Trump's statement, it tweeted that "US remains committed to working together w/Africans to realize the promise of a more peaceful, more productive, more prosperous 21st century Africa. US deeply respects the people of #Africa & values its partnerships with them." -- (AP)