Regional events to commemorate the birthday of Dr. Martin Luther King, Jr.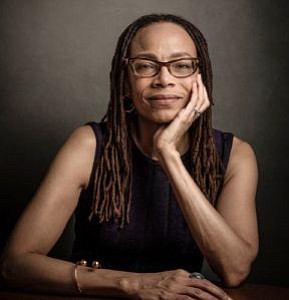 WHEN: Monday, January 15, 2018
9:00 a.m.: Volunteer Kick-Off Ceremony with Breakfast and on-site registration
10:00 a.m.: Formal Program Begins
12 p.m..: Community service projects underway
WHERE: Sicklerville United Methodist Church, 406 Church Road, Sicklerville, New Jersey
AKA Sorority to pay tribute to Dr. Martin Luther King Jr.
"Lifting Our Voices for Change in 2018" CAMDEN, New Jersey – On January 15, 2018, the everlasting impact of Martin Luther King, Jr. will be celebrated by recognizing local community leaders, our unsung hero and the talents of our youth at St. John Baptist Church in Camden.
The event will begin at 11 .m. Monday, January 15, 2018 at St. John Baptist Church, 400 N. 30th Street, Camden, New Jersey 08105
The ladies of Alpha Kappa Alpha Sorority, Inc., Theta Pi Omega Chapter, have been paying tribute to Dr. King for over 40 years! This year, we will recognize Dr. William King, the first African-American physician at Underwood Hospital (now Inspira Medical Center) in Woodbury and Director of Family Medicine Residency as our Drum Major for Justice. He has been on staff at Inspira since 1968, the year Dr. Martin Luther King Jr. was assassinated. He is also Pastor at Living Word Bible Fellowship Church in Blackwood. Our unsung hero/organization this year is SURE HOUSE, a non-profit street ministry that serves homeless people in Camden and Philadelphia twice a week. Since 2001, they have been giving out blankets and clothing to homeless people as well as spending time with each person, to give encouragement, advice and religious direction. Our guest speaker is Donita Judge, Esq., Senior Attorney and Co-Program Director of Advancement Project's Power & Democracy Program based in Washington, DC. Judge served as co-counsel representing the NC NAACP in the landmark North Carolina "monster" voter suppression case, NCNAACP v. McCrory, filed in 2013 on behalf of African-American and Latino voters against North Carolina Governor Pat McCrory and North Carolina State Board of Elections. On July 29, 2016, the United States Court of Appeals for the Fourth Circuit found that the voter suppression law was enacted with racially discriminatory intent and permanently prohibited the law from being in effect. On appeal, the Supreme Court of the United States refused to reinstate the law for the November 2016 election.
The New Jersey Martin Luther King, Jr. Commemorative Commission Annual Martin Luther King, Jr. event in Trenton
This year's program will include guest speakers, music, and arts all of which will honor the life and legacy of Dr. King in law and justice. This is a free event and is open to the general public.
The event will be held from 3 p.m. to 5 p.m. on Monday, January 15 at New Jersey State Museum Auditorium, 205 West State Street, Trenton, NJ 08608
For more information contact: Rowena Madden, 609-633-9627 to do so.
African American Chamber of Commerce of New Jersey Martin Luther King, Jr. Community Breakfast
The African American Chamber of Commerce of New Jersey and Wegman's are sponsoring the breakfast from 9 a.m. to 11 a.m., January 15th at Samaritan Baptist Church, 531 Martin Luther King Jr. Blvd., Trenton, NJ (lower auditorium of the church)