Murphy labels transit a 'national disgrace.' Can he fix it?
David Porter, Associated Press | 1/4/2018, 7:18 a.m.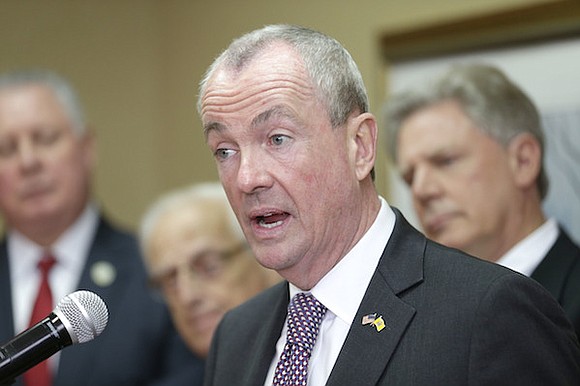 NEWARK, N.J. — Gov.-elect Phil Murphy might have been quoting a Twitter rant from one of the legions of frustrated commuters when he characterized the state's public transportation corporation last month as "the national disgrace that is New Jersey Transit."
In two weeks, the Democrat will inherit the embattled organization when he is sworn in to succeed Republican Gov. Chris Christie.
Can he turn it around?
Transportation experts say many of the problems — a poor safety record, reliability issues, management turnover, delayed projects — stem directly or indirectly from a lack of funding.
For riders like Jazlina Tapia, 19, a college student who rides NJ Transit a short hop from Rahway to Woodbridge to get to night classes, it's pretty simple.
"What I would wish for in 2018 is that the trains be on time," Tapia said last month as she passed through the Secaucus station on her way to New York — late because of a missed connection.
Here's a look at Murphy's challenges:
LEADERSHIP
Executive Director Steven Santoro will appear before a joint legislative committee in Trenton Friday, likely for the last time. Murphy is expected to name a new executive director in the coming weeks, though he hasn't indicated when.
Whoever succeeds Santoro, a veteran manager who was promoted from within, will be the fifth person to fill the post in four years. That's too much turnover, according to Joseph Clift, a former official at the Long Island Railroad and Conrail.
"If you replace people every 18 months, you're not going to get anywhere," he said. "The person could walk on water, it doesn't make any difference."
New Jersey Sen. Bob Gordon, a Democrat who chairs the Senate transportation committee, said the search should extend nationally.
Murphy "should send a signal to the mass transit community that New Jersey is rebuilding, that this is mass transit's biggest challenge in the country and that we're looking for the best and brightest and they'll have the full support of the governor and the state budget," he said.
NJ Transit appeared to have lured a national-level executive in early 2016, but former Amtrak chief operating officer William Crosbie backed out after accepting the post, citing family concerns.
SAFETY
After a September 2016 train crash in Hoboken that killed a woman and injured more than 100 people, an Associated Press report found NJ Transit had more accidents and paid more in fines for safety violations than any other commuter railroad in the country over the previous five years.
Like other passenger and freight railroads around the country, NJ Transit is under a federal mandate to install an automatic braking system, called positive train control, by the end of this year. Using data provided by the National Transportation Safety Board, The Associated Press found crashes the NTSB says could have been prevented by positive train control have led to 298 deaths, 6,763 injuries and nearly $385 million in property damage.
In a filing to federal regulators, NJ Transit reported that through September, the braking system had only been installed in 25 of 440 locomotives and none of 11 track segments.