Things to do in South Jersey and region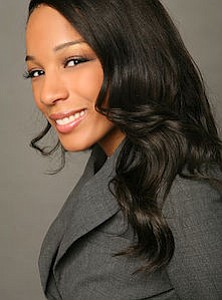 March 8 & 20
Job Seekers Classes: Networking & Job Fairs
The classes will be held Thursday, March 8 at 6:30 p.m. at the Logan Township Library. A resume workshop will be held 6:30 p.m. Tuesday, March 20 at Logan Township Library. Please Register. Instructors provided by RCGC.
Please register for programs at 856-241-0202 or www.gcls.org (events).
ArtBreak at AAMP!
This event will be held from 12:30 p.m. to 1:30 p.m. Thursday, March 15th at the African American Museum. $5 General Admission | $2 Children & Youth | Free for Members
Take an ArtBreak at AAMP!
If you work, live, or visit the Philadelphia historic area, ArtBreak is a new way to enjoy The African American Museum in Philadelphia, 701 Arch St, Philadelphia, PA 19106
Every 3rd Thursday, AAMP curatorial staff will guide visitors through special exhibition galleries. This informal, conversational tour will give visitors the opportunity to get the inside scoop on the works on view. Bring your lunch and visitors chat and chew with the museum staff afterwards in the auditorium. Meet in the first floor atrium at the welcome desk. Maximum of 20 people-be sure to arrive at least 10 minutes before start time to secure your reservation.
More on our current exhibition:
Black Pulp!
On View: February 2 through April 29, 2018
Black Pulp! is an unprecedented overview of over a century (1912–2016) of image production by Black artists and publishers, and non-Black artists and publishers who foreground the Black experience. The exhibition sets historical material in dialogue with contemporary art that together explore the creative and strategic use of printed media.
For more information call: (215) 574-0380
March 17
South Jersey Teenshop hosts Women's History Month luncheon
South Jersey Teenshop presents an annual luncheon during Women's History Month which honors Women of Distinction, inspires the wider community, and celebrates our outstanding 'girls with goals' ®. Our 4th Annual Women's History Month Leadership Luncheon will be held Saturday, March 17, at the Palace Caterers, in Blackwood, New Jersey from 11 a.m. to 2 p.m.
The Executive Committee of South Jersey Teenshop extends an invitation to the South Jersey Community to join us at this event. Our Woman of Distinction will be South Jersey's own, Ms. Janaye Ingram. Ms. Ingram is the Director of National Partnerships for Airbnb and served as Head of Logistics and National Organizer of the Women's March on Washington. Rev. Dr. Lorina Marshall-Blake, President of the Independence Blue Cross Foundation and Vice President, of Community Affairs, Independence Blue Cross, will be our guest speaker.

For additional information and tickets, please contact Ms. Veda Jones at 267-414-4067 or email us at southjerseyteenshop@gmail.com.
March 19
Mike Kennedy at Free Library of Philadelphia
Mike Kennedy, a guitarist, composer, recording artist, and music educator, will perform at 7 p.m. at The Free Library of Philadelphia, 1901 Vine Street (between 19th and 20th Streets on the Parkway)
Philadelphia, PA 19103
For more information call 215-686-5322
March 22
Positive Psychology Workshop: Wheel of Life Assessment & Create a Vision Board
Join Marie Sorbello, Positive Psychology Practitioner for a fun-filled workshop to assess areas of your life and create a Life's vision board for 2018 from 7 p.m. to 8:30 p.m. Thursday, March 22 at Logan Township Library.
Please register for programs at 856-241-0202 or www.gcls.org (events).