Things to do in South Jersey and region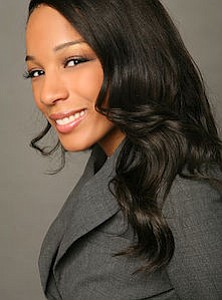 The following list is a guide to cultural and community events in South Jersey and the region. Items for the calendar should be sent at least three weeks in advance to editor@southjerseyjournal.com. Information should be sent in a Word document format.
March 1
Read Across America Celebration with Magic by Ed
This event will be held at 6:30 p.m. at the Logan Township Library. Cookies and juice will be provided by the Mom's Club of Weatherby-Logan. All Ages welcomed. For more information call 856-241-0202 or visit www.gcls.org (events).
March 3
Kappa Alpha Psi hosts Spring Fling Mardi Gras
The Willingboro-FT. Dix McGuire Alumni chapter of Kappa Alpha Psi will host spring fling from 7 p.m. to 1 a.m. at Knights of Columbus, 55 John F. Kennedy Way, Willingboro, NJ 08046. Masks are encouraged.
For ticket information contact Kyle Morris 302 399-8923 or Carl Turner at 609 320-2894.
South Jersey Book Expo
The book expo will be held from 10 a.m. to 4 p.m. at the Cherry Hill Mall, 2000 Rt. 38, Cherry Hill, NJ 08002. Admission is free.
March 4
Vineland Rotary to host spaghetti dinner
The Rotary Club of Vineland will host its annual Spaghetti Dinner on Sunday, March 4 from 12 noon until 4:30 p.m., at the Semper Fi Marine Hall (2041 W. Landis Ave.) in Vineland.
Tickets will be available at the door or from any Vineland Rotary Club member. The ticket cost includes salad, bread, spaghetti and meatball platter and beverage. Desserts are available as well. There will also be live music provided from 1 to 4 p.m. BYOB.
All proceeds benefit Vineland Rotary Charities.
For tickets and more information, visit www.vinelandrotary.com or e-mail the club at info@vinelandrotary.com.
March 7
Cheltenham Center for the Arts Jazz Bridge Neighborhood Concert Series
Bootsie Barnes will perform at 7:30 p.m. at Jazz Bridge, 439 Ashbourne Rd., Cheltenham, PA.
Premier jazz saxophonist Robert "Bootsie" Barnes has been proclaimed a Philadelphia treasure.
"Bootsie" began his musical career at age 6 on piano switching to drums at 10. His grandmother gave him a saxophone at age 19 and he knew he had found his niche. In school, classmates included drummers, Lex Humphries, Bill Cosby, Al "Tootie" Heath; bassist "Spanky" DeBrest, trumpeter Lee Morgan, and a host of Philadelphia giants who went on to help shape the maturing sound of jazz music. Those who had the biggest influence on him were his father, who played trumpet with Bill Doggett's 16 piece big band, and his cousin Jimmy Hamilton, saxophonist and star clarinetist of Duke Ellington's band for 26 years.
For more information contact: 215-379-4660.
March 7, 14 and 21
Lenten Soup Supper
Please join us at 6:30 pm for homemade soup followed by a Lenten journey study based on The Book of Joy: Lasting Happiness in a Changing World, written by prominent religious leaders -- the Dalai Lama and Archbishop Desmond Tutu. Protestant Community Church, 100 Stokes Road, Medford Lakes, Todd Christian Education Building. If interested in attending or need information, call the church office at 609 654-4220 or visit www.protestantcommunitychurch.org.