Wendy Williams diagnosed with Graves' Disease, will take 3-week break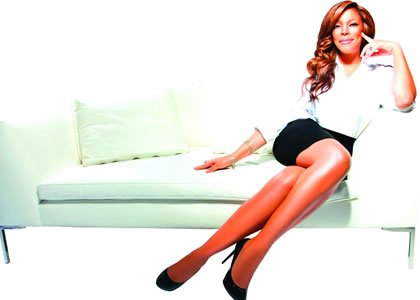 Wendy Williams announced Wednesday that she is taking a three-week hiatus due to illness. Williams, host of the syndicated talk show, "The Wendy Williams Show," told her viewers that she has been diagnosed with Graves' Disease and that she will be off the air starting Thursday, per her doctor's orders.
"My doctor has prescribed ... are you ready? As of today, three weeks of vacation," she told the audience. "What? Who are you? I was pissed."
The New Jersey native then joked, "I'll be back in two. I'm not an heiress – who is going to pay my bills? Are you serious? I'm just saying, I come from working class."
Graves' disease is an immune system disorder that results in the overproduction of thyroid hormones also known as hyperthyroidism, according to the Mayo Clinic.
Symptoms can include anxiety and irritability a tremor of your hands or fingers, heat sensitivity and an increase in perspiration or warm, moist skin and weight loss, despite normal eating habits – all symptoms Williams admits to having at one time or another.
"Graves' disease squeezes the muscles behind the eyeballs," Williams added, explaining why her eyes sometimes looked like they were bulging, something her viewers had noticed and pointed out.
Williams, 53, initially attributed her symptoms to stress from focusing on her son Kevin's senior year in high school and college trips and taking care of her husband, as well as working on her show and worrying about blown out light bulbs.
"What I want to say to women, more so than men, is stop putting everyone first, because if we're not good, they're not good," she said.
Williams' diagnosis comes a week after taking several days off due to what were described as flu-like symptoms.
Last October, the talk show host fainted live on air, citing overheating due to her Halloween costume.
Follow me on Twitter @ShondaMcClain.